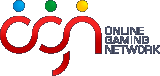 Tracksino - Track Evolution Live Games
Posted by
Online Gaming Network
Track Stats, History & Results With Tracksino
For those who love monitoring the statistics of some of the most popular online casino live games, you have stumbled upon the perfect new toy. Tracksino is one of the leading online casino trackers available. It gives players a stronger sense of control over the games, enabling you to ensure that you are receiving fair treatment from any online gambling sessions you may engage in. With Tracksino, you can feel confident that your game is progressing as fairly as possible and achieve your best results.
What is Tracksino?
Tracksino is one of the best online casino trackers currently available. It is 100% free and doesn't require any downloads. It works via browsers for anyone with a mobile device or computer. Users are not required to make an account to access the numerous benefits of using the web-based application. The powerful website guarantees a fair game for users by providing RTP percentages and win projections in comparison to theoretical stats in real-time. This will grant you the best, most accurate results and history to allow you to develop a winning strategy. Some of the most notable Tracksino tools include:
•
Crazy Time Stats & Results
•
Monopoly Live Tracker
•
Watch Crazy Time
•
Watch Monopoly Live
You'll be able to monitor real-time data from online dealers to get the best results for your play style. Players can even access historical data and build up a statistical foundation so you can develop the most effective strategies. Additionally, Tracksino keeps tabs on all activity, monitoring spins whether you are on- or offline. Data can be filtered according to what details you're looking for: You can see the percentages, wins, and odds of spins according to dealers or specific games to home in on further statistics that will help you to achieve a complete understanding of the game. No longer are you at the mercy of sly dealers – get the drop on the game straight away by using the massive amount of data Tracksino makes available at all times.
What Makes Tracksino So Valuable?
Players are loving every minute of using Tracksino's top-notch statistical technology. Instead of having to use outdated strategies like relying on in-game stats, users can access up to 30 days' worth of game statistics. Thank goodness you no longer have to waste your time, being forced to play for a while at the table, tediously observing the progress of the game just to develop game tactics that might work. No, instead, you get the numbers you need right away to hit the ground running and earn the victories you deserve.
Users are also ecstatic about the
Dream Catcher Results Calculator
and
Monopoly Live Emulator
, as they assist players in perfecting their game strategies before applying them to the real deal. With these tools, you can test out developing tactics by using the available historical data of the game. This way, you will know your strategy will work before you take it out for a spin!
Tired of the same old process of waiting around for that perfect strategy to strike you? With Tracksino, you won't have to anymore. Get your stats straight away and get your hands on that winning cash!
Visit Tracksino Here:
Tracksino