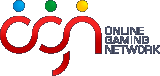 Drift Is Launched!
Posted by
Tom Starkie
on
03.31.12
The day has finally come! Drift, the brand new card strategy game is now live and growing faster than a speeding Bugatti! With over 50 levels, 10 boosts and countless tracks for you to prove your driving skills on Drift is the best place to test your skill level as a competitive strategist!
We also have a shop where you can spend your coins. Grab yourself over 30 different types of cards, customise your deck and choose your favourite car as you pit your wits against other speedsters, racing for glory!
The journey Drift is taking has only just begun. Come and start your journey with us today and get 200 free coins on us to fuel your full throttle metal machine! Good Luck!
Resources:
DriftOnline.Net
;
Facebook Application
;
Contact Writer:
tom@onlinegamingnetwork.net