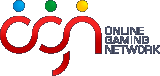 The Rebuild Hits Dark Warriors!
Posted by
Tom Starkie
My, my, my, how Dark-Warriors has changed over the last couple months! We have been working hard trying to create a better gaming experience for everyone to enjoy. We've been listening to your thoughts and ideas regarding what you thought would be fun for you to experience. Much has been done, and much more will be added.
One major update we finished is the Game Credit shop. Now, players can purchase game credits in order to buy in game goodies. This gives the player a better opportunity to use their funds the way they wish to. The game credit shop offers many items that can be purchased. Whenever new items are introduced in the game they will be put in the shop so that they can be purchased at any time!
Have you ever wanted a pet? Perhaps even your very own pet demon? Well now you can! We introduced pet demons into the game that can be trained just like a normal pet. There are many different demons types, you can have one or many, any type a demon you want to fit your personality or fighting style. Your demons will fight right besides you in battle, the more you train them, the strong they can become! Your demon is also displayed on your profile page. Another update you will find is you can now change your look on your character.
Maybe you are a gambler, or maybe a reader? Well we got you covered there too. We recently developed a chat game called Hi-Lo Live which is a gamblers delight. You can place bets on cards that you hope to turn up ranging from higher and lower; black and red; or even suit. If you are more of a reader you will be happy to know that we have created a Dark-Warriors blog! We have new blogs being written all throughout the week. These blogs are written by players of the game, so they can give you firsthand experience, as well as perspective with the goings on of the game.
For those battlers, or even players that do not like battling, we have changed some things around to meet both needs. The CBR has undergone some changes. However, we have also introduced the CPR, that is, Clan Pirate Ratings. For those who prefer seafaring, then the CPR is for you. You can fish or even battle players on the sea in order to secure your spot in the CPR rankings. With the CBR we have now made the top 10 to be paid. Top 3 winners will still receive healing days, but we have transitioned both the CBR and CPR to a medal system. Medals will be given to the top 10 in each category, with different amounts of medals given to each rank. These medals can be used to purchase buildings, land, and more, which is about to be talked about.
This leads us to our most recent, and biggest update yet! We have totally revamped the look of Westland and have broken it up into 8 different cities. Players can become citizens of the different cities to participate in the Westland Cup. The Westland Cup offers players another way to compete. Cities will compete against each other monthly by protecting their city against attacks. Another new feature that has been added is Disease, as well as the Immunity stat. With the new Westland cities, every now and then a disease might break. With the Immunity stat you can decrease the chance of you getting sick. Since the game is based in medieval times, we thought it would be good to make it realistic.
Resources:
Darkwarriors.Net
;
Www2.dark-warriors.Net
;
Contact Writer:
tom@onlinegamingnetwork.net